Maltese


Yorkshire Terrier


YorkTese


Photo Album


Contact Us
LETTER FROM BUYER:
Here are some pictures of our beautiful pup Snickers! He sits and watches his "Dad" take a shower every morning…it is so cute! Thank you so much for this little fur ball of joy!!
Shara, Todd & Clayton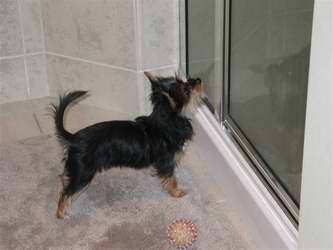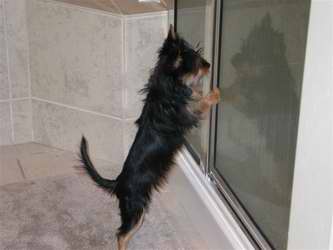 UPDATE:
Here is a very cute picture of Snickers (still the love of our lives)! I haven't sent you one in awhile so I thought you needed an update!
Thanks,
Shara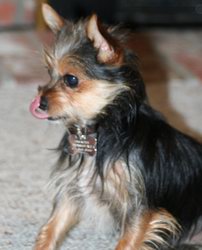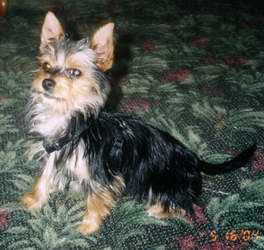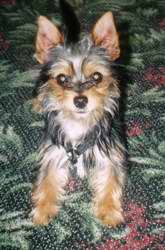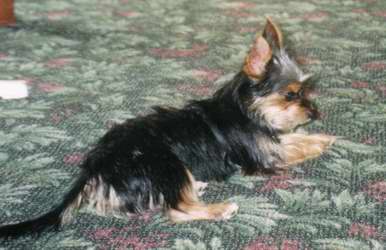 This is Snickers, a yorktese.
He's enjoying his home in Redmond, WA
LETTER FROM BUYER:
Doodles mom here.
Attached is a photo of Doodles after a mud bath J. The second photo is Rocky the Kuvasz and Doodles, the 3rd Dood's and his best friend Cheddar Cheese
Kathryn Sullivan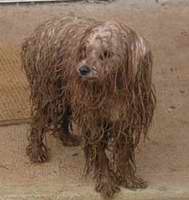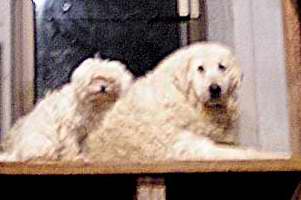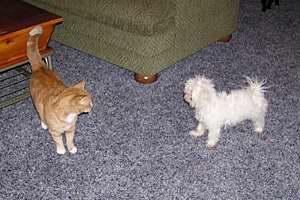 Doodles is a maltese, a son of Buggy.
You'll find Doodles and friends
in Estacada, OR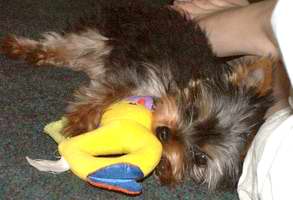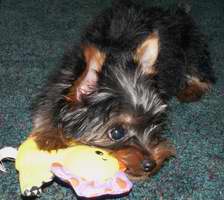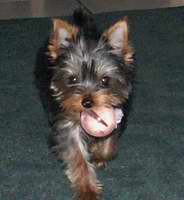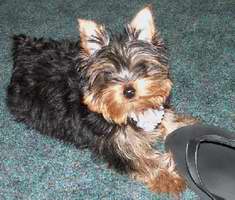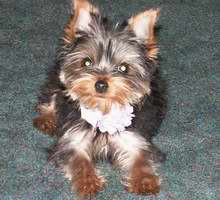 This playful little yorkie is Portabella.
You'll find her in Fullerton, CA.
Previous Page, 1, 2, 3, 4, 5, 6, 7, 8, 9, Next Page